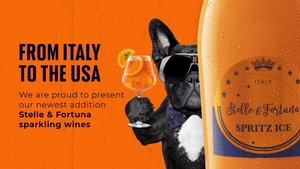 7 Wines Difference
Having a long relationship with wine from generation to generation, we have become familiar with the elegance that a good bottle of wine can offer. 7 WINES relies on grower directs imports and on exclusive bundles of limited and rare wines through our curated shop of rare and some only available here. From vintage to modern wines, we understand that the right wine can make an impact and a statement of elegance.
We have sorted our inventory and created a "7Fun samplers" to explore and enjoy seasonal offerings. Bordeaux and Rhone Valley, Spain and New World to bring you how we view the pleasure of drinking.
7 WINES offers delivery between 1 - 3 days if located in Miami. If elsewhere, delivery is within 3 - 5 days. Customer service to consult all your questions is available between 9 am to 6 pm EST.
We welcome you to a great 7 WINES buying experience. Enjoy responsibly!